Appliance Tips and Safety Information in Sussex County NJ or Morris County NJ
Washers: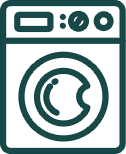 Check your fill hoses every once in a while. If you have rubber hoses, they can deteriorate and bubble up or burst. We recommend upgrading to either braided stainless steel hoses or the new nylon reinforced high pressure hoses. We consider the nylon reinforced high pressure hoses to be the best option. If you need to have your hoses inspected or changed, give us a call. Make sure your washing machine is level. This is critical if you have a front load machine. Do not place it on carpeting!
If you have a front load washing machine, leave the door open to air out between uses. Wipe down the rubber door seal with a bleach-water solution to remove mold. You can also purchase cleaning tablets in most stores to prevent musty odor and mold buildup inside your machine.
And last but not least, remember to empty pants pockets before washing.
---
Dryers: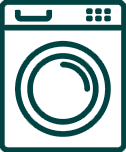 Clean the lint screen every time you do a load of laundry. Have the inside cabinet of the machine cleaned every two years or more often if you have pets. Clean your outside venting and check your outside vent cap to make sure it is clear and functioning correctly. Make sure the venting is not crushed or damaged. If you cannot clean the vent yourself, there are companies that can do it for you. Look under "air duct cleaning companies" in the yellow pages. If you need your venting inspected or replaced, call us!
Dryer fires can occur in the venting as well as in the machine. This is why it is important to check your exterior venting! Additionally, do not use more than one fabric softener sheet per load, as they can block air flow.
---
Dishwashers: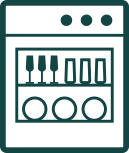 Run the hot water at the sink faucet until hot and then start the dishwasher. This will ensure hot water on the first fill. As per government regulation, phosphates have been removed from all dishwasher detergents, which now leads to streaking and spotting complaints. Call us for possible solutions. Do not use generic brand detergents; use major brands.
---
Refrigerators and Freezers: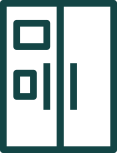 First, if you have an ice maker and water dispenser, avoid costly insurance claims by making sure that you have a copper water supply line. Plastic lines can crack, split, or develop pinholes, which cause leaks. Have a plumber install a copper line if you don't presently have one. Second, clean the dust from the coils underneath the refrigerator every six months or more often if you have pets. If you cannot do it yourself, call us. Cleaning the coils will prevent long run times, high electric bills, and possible compressor failure!
If you notice a water leak or ice buildup on your freezer floor, call for service. This is usually a sign of a larger problem.