Expert appliance repair service
Serving Sussex & Morris Counties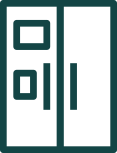 Refrigerator & Icemakers
Washers & Dryers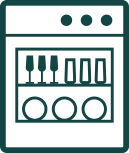 Dishwashers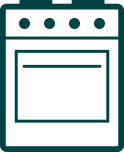 Cooktops, Stoves & Ovens
Contact us today to schedule service with one of our experienced technicians
About A1 Appliance Service
A1 Appliance Service, located in Sparta, New Jersey, has been providing honest, reliable appliance repair and sales to Sussex and Morris counties since 1994. Owner John Carey's service work experience began in 1980, and our expertise continues to expand with the changing technologies.
Whether you need immediate repair on a leaky appliance or a quote on a new machine, our technicians provide service that's been trusted by customers for over 20 years. Schedule your service today.
Jack is reliable and his rates are reasonable. There is a reason why his business is called A1. He has proven it for years.
I called the answering service, and within five minutes, the tech called me back. The service tech arrived when he said he would, and my dryer was fixed in half an hour.
A1 has provided us with superior service for years. They are always available for emergencies and keep appointments on time.